HOMEWORK
---
September 11, 2018
NO HOMEWORK:)
Septemeber 10, 2018
**Read!!!
**We will have our public library speaker in our classes on September 12th and 13th. You must have your library card (or card number/pin) in class with you in order to participate.
September 7, 2018
**Reading nightly and bringing your book/journal to class daily will be homework for the rest of the semester whether it is written on this site or not.
**The essay assigned in class today should be shared with me via Google Docs by 10:00 a.m. Monday.
September 6, 2018
**READ!!!
**Bring book and journal to class daily.
**The public library is working on getting your cards ready if you have given me a form. THERE IS STILL TIME TO GET THE FORMS TO ME.
September 5, 2018
**Read/Bring book and journal to class daily.
**Your library card needs to be in class with you on September 12th and 13th. To assist you, I have offered library card forms from the public library. I also will gladly take your signed forms to the library and return with your actual cards.
​(Please see me if you have any questions.)
September 4,2018
**Please read your novel tonight in order to respond to tomorrow's journal prompt. Aim for about 20 minutes nightly reading.
**Make sure you have your novel AND your journal in class with you every day.
August 31, 2018
**I feel like our work with our independent novels has come to a natural end. Due to that fact we will not write the essay/have the debate as previously stated. I will, however, use the critical lense activity with another essay. It will be a great exercise!!
Homework this weekend is to study your new vocab terms. Quiz on Tuesday. AND READ:) I hope you were able to find a novel you truly enjoy. Be prepared to write about your reading on Monday. We will have a journal prompt.
ENJOY YOUR WEEKEND:)
August 30, 2018
​**Venn Diagrams due tomorrow.
*******WE HAVE A GUEST SPEAKER ON THURSDAY FROM THE PUBLIC LIBRARY. SHE NEEDS EACH OF YOU TO HAVE YOUR PUBLIC LIBRARY CARD IN CLASS WITH YOU. SEE ME ASAP IF YOU NEED ME TO GET YOU ONE. THERE IS A FORM FOR YOUR PARENTS TO COMPLETE.
August 29, 2018
**Discussion Boards close at 10:00 tonight.
**Venn Diagrams should have 5-7 points per circle (There will be three circles.) E-mail me if you have any questions. These comments can be bullet points or complete sentences. You are NOT summarizing the books.
August 28, 2018
**Discussion Boards per instructions. Due tomorrow night at 10:00.
**Venn Diagrams are due Friday.
August 27, 2018
You will present your group projects tomorrow.
**Progress reports go home tomorrow.
**You have a discussion board due tomorrow/Wednesday. Refer to the sheet I gave you.
**FALL PICTURE DAY!!!
​
August 24, 2018
**Be ready for the novel test next week.
​**You will present your group projects TUESDAY!!
*****Got a signed syllabus taking up space in your bookbag? I will gladly take it off your hands. HINT HINT
August 23, 2018
**Book must be read by tomorrow.
**Be ready for a test tomorrow on YOUR novel.
​
August 22, 2018
**Entire book needs to be read by Friday.
​**Continue to pay attention to due dates.
August 21, 2018
*Vocab Quiz Two tomorrow.
**Entire book must be read by Friday. Be ready for a test. ALSO you have a discussion board on theme this week. Reference the sheet or the info at the bottom of this page.
****BLOCK ONE HAS MLA HOMEWORK.
August 20, 2018
**You will present your BIG QUESTION projects in class tomorrow.
**Vocab Quiz Two is on Wednesday. I gave you the words and definitions last week.
**Entire book must be read by Friday. Be prepared for a comprehensive test on YOUR novel.
August 17, 2018
**Discussion Board (for a grade) are open. They will close at 10:00 Sunday night. The instructions are on Google Classroom. Also, the three questions are on your Independent Novel Project due date sheet (which is also located at the bottom of this page).
**Your first independent portion of this project is due on Monday. Please refer to the half-sheet handout I gave you. Follow the instructions on the ENTIRE handout. READ ALL THE WORDS!!
**PLEASE REMEMBER THE ENTIRE NOVEL MUST BE READ BY FRIDAY.
August 16, 2018
Novel must be completely read by August 24th!
Tomorrow's discussion board is a RESEARCH post. Be aware.
August 15, 2018
READ!! Please be aware of your due dates for this novel project.
August 14, 2018
READ!!!!!Your book must be read by August 24th. It might help if you do a little math and get a reading schedule going. What will NOT work is waiting until the last minute to read the book. Just sayin....
August 13, 2018
**You should be reading your novel in order to finish it by August 24th.
**Journal Entry (JE) due tomorrow. It needs to be at least 3/4 of a page. Your prompt is to use our poem and essay to answer our big question.
​(You have a copy of the poem, here is the pdf for the essay
fd.valenciacollege.edu/file/jcarpen1/Week_3_EBWhiteLakeEssay.pdf
, and the big question is How does our child self affect our adult self?
August 10, 2018
*Read your novel.
*Post-A-Quote due by 10:00 Sunday night.
August 9, 2018
*Vocab Quiz One is tomorrow.
*Be sure you are making adequate progress with your independent novel. Expect a pop quiz......
​
August 8, 2018-
*Vignette is due tomorrow. It must be on a sheet of paper so you can turn it in. Either type it or write legibly. You have been given a rubric.
*Continue with your Independent Novel Project.
August 7, 2018-
*Please return signed syllabus by tomorrow.
*If you have not completed the research for your independent novel, it is due tomorrow. (Scroll down for the information you were given last May or at Open House.)
****TP *TALKING POINT** due tomorrow!
*Vocab Quiz One this Friday
*Here is the information for the entire Independent Novel Project:
Independent Novel Project
August 8-Research (MLA citations included) due./ Choose book.
August 10-Post-a-Quote due (Choose a quote from the portion of the book you have already read. Post it in YOUR discussion board. Include the quote AND explain its significance to the plot. You have the weekend to respond to anyone who responds to YOU. You also should engage at least ONE other person in YOUR group. This means respond to their original post AND any response they give you to your response. In other words, have an online conversation.
August 17-Research the time period of the WRITER (not the book). Post your thoughts on your discussion board: How did the time period impact the author as a person? How is this obvious in his writing? Do you see how the time period influenced the theme/plot?
August 20-Your first independent portion of this project is due. This is a handout to be completed and turned in by the start of class on August 20. This will be given to you in class.
August 24-Your ENTIRE NOVEL should be read by today. You will have two assignments today:
1.Discussion Board: Write a one-sentence theme for discussion within your group.
2.Group Project: Start planning your group project. Your choices are as follows and will be discussed in class:
*Chat Room Conversation/Social Media Account
*Character Alphabet
*Character Monologues
August 28- Group Project Presentations
August 28 & 29-Discussion Board: Discuss tone and mood. Be sure to include details from the plot as you have this discussion. Consider:
How did you come to your conclusion about tone? What textual support can you offer for mood?What there a time when the plot shifted? Did it surprise you? Be sure to use textual support when discussing the plot.
August 31-Locate a companion novel (one that reminds you of the novel you just read). Create a Venn Diagram comparing/contrasting the two novels. It is not necessary that you READ the companion novel. However, you need to research it well.
September 5-Write an essay on your novel THROUGH A CRITICAL LENSE. We will discuss this further in class.
September 7-Come to class prepared to debate either the plot or the characters of your novel. You need to be able to debate EITHER SIDE.
HERE IS THE INFORMATION ON THE RESEARCH ASSIGNMENT!!
*****PLEASE NOTE: ALL RESEARCH IS EXPECTED TO BE CITED CORRECTLY. (MLA)
​THIS IS UNDERSTOOD. THIS MEANS I WILL NOT TELL YOU EVERY TIME TO USE MLA, BUT I WILL EXPECT IT.
****MOST OF YOU WILL USE THE INTERNET FOR YOUR RESEARCH FOR THIS FIRST PROJECT.
​Basic Style for Citations of Electronic Sources (Including Online Databases)Here are some common features you should try to find before citing electronic sources in MLA style. Not every Web page will provide all of the following information. However, collect as much of the following information as possible both for your citations and for your research notes:
Author and/or editor names (if available)
Article name in quotation marks.
Title of the website, project, or book in italics.
Any version numbers available, including editions (ed.), revisions, posting dates, volumes (vol.), or issue numbers (no.).
Publisher information, including the publisher name and publishing date.
Take note of any page numbers (p. or pp.) or paragraph numbers (par. or pars.).
URL (without the https://) DOI or permalink.
Date you accessed the material (Date Accessed)—While not required, it is highly recommended, especially when dealing with pages that change frequently or do not have a visible copyright date.
Remember to cite containers after your regular citation. Examples of containers are collections of short stories or poems, a television series, or even a website. A container is anything that is a part of a larger body of works.
Rising Freshmen:
You will choose one of the following books to read/work with for ONE of our first projects of English 1. You will have an at-home project as well as an in-class project starting on the first day of school. This means you will have TWO MAJOR PROJECTS starting on the same day. Because of the heavy volume of reading and the strenuous writing, I wanted to offer you the list for the at-home project early in case you want to read over the summer. HOWEVER, YOU CANNOT READ FOR CREDIT WITHOUT FIRST GETTING APPROVAL FROM ME. Here is how you do this:
After you thoroughly research EACH book, choose the book you want to read. You must send me proof of research for each book. This means YOU write a paragraph explaining the book. DO NOT COPY AND PASTE FROM A WEBSITE. IT WILL BE OBVIOUS, AND I WILL REJECT IT. I WANT TO HEAR YOUR VOICE IN THIS PARAGRAPH.
You also need to send me the title of the book you wish to read. I need valid reasons for your choice. This means you write me a paragraph telling me WHY you chose this book, your expectations for this book, and your plans for reading it.
**This is a lot of research and writing, so do not wait until the last minute. If you do not choose to do it by this deadline, this will be your homework the first night of school. This means you will turn it in the SECOND day of school.
You will submit your research and book choice to me via email at sandybrannan@wcps.org and WAIT for my response. If you do not hear back from me within 24 hours, you sent it to the wrong email. Try again. Once I approve your choice (meaning I send you back an email telling you I approve it) you are free to obtain a copy of the book and start reading. I have copies of some of these books in our school library.
THIS OPPORTUNITY IS BEING OFFERED TO YOU UNTIL MAY 23RD SO I CAN RESPOND BY MAY 24TH. I WILL NOT RESPOND PAST MAY 24TH, SO YOU WILL BE FORCED TO WAIT UNTIL THE FALL.
Book List is as follows:
A Tale of Two Cities-Dickens
A Separate Peace-Knowes
Moby Dick-Melville
The Book Thief-Zusak
Of Mice and Men-Steinbeck
Great Expectations-Dickens
​The Count of Monte Cristo-Dumas
Best,
Mrs. B
Powered by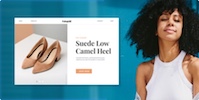 Create your own unique website with customizable templates.